Join the MNB Community.
Get a Wake Up Call each morning...
Email:
Explore the MNB Archives
From The MNB Archives
Friday, May 17, 2019
by Kevin Coupe

The Washington Post this morning reports that a new study from study by Strategy&, the strategy consulting arm of PwC, reveals that last year, for the first time, "as boards clamped down on misconduct in the #MeToo era and placed greater scrutiny on executive behavior, more CEOs were pushed out for ethical lapses than for poor financial performance or struggles with their board."

The Post writes:

"Thirty-nine percent of the 89 forced CEO departures in 2018 were due to ethical misconduct, which the study defines as the removal of a CEO following a scandal or improper conduct; examples include fraud, bribery, insider trading, environmental disasters, inflated résumés or sexual indiscretions. Meanwhile, 35 percent of ousters in 2018 were a result of poor financial performance and just 13 percent were because of conflicts at the board level or with activist investors that weren't about financial performance but led to the CEO's ouster.

"Compare that to a decade earlier, during the financial crisis in 2008, when 52 percent of forced exits were tied to financial performance, 35 percent to board conflicts and just 10 percent to misconduct."

The Post goes on:

"The rise in ousters for ethical misconduct comes in a year when a strong economy meant strong numbers for many CEOs, and it may seem logical that the proportion of terminations from financial figures was slightly lower. But 2018′s results also follow a 12-year trend of more CEOs getting the ax for their misconduct as boards have been expected to play a greater oversight role."

An Eye-Opener indeed, and on many levels. I'm glad that boards are opening their eyes to this nonsense, though of course they've been forced to by the fact that women no longer are standing for it, are finding their voices and courage in numbers, and are becoming a far more visible economic, political and cultural force than ever.

All of which is good.
In two important metrics of continued and strategic growth, Walmart said yesterday that its Q1 US same store sales were up 3.4 percent, the biggest increase it has seen in that number in almost a decade, and that its online sales were up 37 percent, with significant growth coming from its click-and-collect offering.

In other Walmart coverage yesterday:

• The Washington Post writes that "Walmart is aggressively pursuing other potential revenue streams that will allow it to capitalize on its status as a both a physical store-based chain and an online retailer. In particular, it is building a digital-advertising business that uses data from both store purchases and visits to its website to help brands target a certain audience.

"And even when Walmart is fighting on turf that is more traditionally Amazon's, we see hints that it is doing a better job of keeping pace. When Amazon announced recently it was working to go to one-day shipping as the standard for its Prime program, Walmart essentially revealed in a tweet the following day that it was soon to launch something similar."

The Post also notes that "Walmart says its next-day shipping on a selection of up to 220,000 items won't add to its costs. That looks good next to Amazon's announcement that its shift to one-day Prime shipping would cost $800 million in the current quarter – and is likely a relief to investors who have been understandably skittish about how much Walmart's operating margins have shrunk in recent years."

• The Wall Street Journal reports that Walmart, like a lot of US retailers, could face rough seas ahead: "Walmart faces higher potential product prices after the Trump administration last week increased tariffs on about $200 billion of goods imported from China to 25% from 10% and threatened a further set of tariffs on all Chinese imports. Executives have said they are working to bring in some imports earlier than previously planned ahead of rising tariffs," but they've also said that unless the trade war is ended, consumers should expect to pay higher prices on a wide range of merchandise.

Walmart CFO Brett Biggs said yesterday that "we want to manage margins with customers and shareholders in mind. We have mitigation strategies that have been in place for months. But increased tariffs will increase prices for customers."

• CNBC reports on how, in CEO Doug McMillon's words, Walmart is becoming more of a "digital enterprise."

"It's testing a retail lab in New York using artificial intelligence," CNBC writes. "It recently, for an undisclosed amount, acquired Silicon Valley-based Polymorph labs, with the goal of using the start-up's technology to make advertising with Walmart easier for small brands.
In February, it bought Aspectiva, a start-up that looks at a customer's browsing behavior and helps make product recommendations, again not disclosing the cost of that deal.

"It's adding veterinary clinics to its stores and runs an online pet pharmacy now. And it continues to incubate its own brands — during the latest quarter it launched one that sells home furniture, called MoDRN."

In addition, "Hoping to cater more to younger consumers, Walmart has been on a spree acquiring retail brands that were born on the internet, many of them owning specific categories, such as camping gear … So far, Walmart has bought brands in businesses ranging from lingerie to art to plus-sized fashion for women and men's apparel … Walmart also is partnering with digital brands. During the latest quarter, it teamed up with Kidbox to launch a subscription box for children's apparel, as one example.

"Moving forward, Walmart is looking more to do deals with brands that can sell on Walmart.com, in Walmart stores and directly to consumers," looking to cut across all three channels.

In many ways, the story says, "Walmart is becoming more like Amazon, as Amazon becomes more like Walmart by opening stores and trying to sell more groceries."

• Fox Business writes that as Walmart rolls out its next-day delivery service around the US, "none of the items ordered will come from one of the company's 4,700 U.S. locations. Instead, the items ordered off the website will come from one of the six fulfillment centers that's located closest to the customer."

"We can offer fast, convenient shipping options because we've built a network of fulfillment assets that are strategically located across the U.S.," Walmart said in a prepared statement. "We've also done extensive work to ensure we have the right products in the right fulfillment centers based on where customers are located and what they're ordering."

• Bloomberg reports that Walmart "is mulling an initial public offering for its Asda unit, a listing that that could value the U.K. grocer at as much as an estimated 8.5 billion pounds ($11 billion)."

This news comes in the wake of UK regulators' decision not to permit a merger of Asda with Sainsbury, saying that such a deal would be anti-competitive and lead to higher consumer prices.

KC's View: I think we can fairly call this a good quarter for Walmart, which continues to show itself to be more nimble and aggressive than many of us might've expected not that long ago.

It's gonna be a rumble.

The Boston Globe reports this morning that drug store chain CVS is instituting a new program "to verify the ingredients of the vitamins and supplements it sells."

Called "Tested to be Trusted"," the program is said to require "all vitamins and supplements sold in stores or online to undergo third-party testing to confirm that the ingredients listed for those products are correct. The process is also meant to screen products for too-high levels of substances such as heavy metals and pesticides."

The program, while just announced, has been underway for sometime - CVS says that more than 1400 SKUs representing 152 brands have gone through the system and that - this is amazing - seven percent of the items flunked, which meant that they were either removed from shelves or relabeled for accuracy.

KC's View: Seven percent flunked? Yikes. I'd sort of like to know if any patterns emerged from this testing, like if certain manufacturers were less trustworthy than others. I assume that if CVS finds that some people are less accurate and transparent, it won't work with them anymore.

There's a Latin proverb that I often quote that seems absolutely appropriate here: Trust, like the soul, never returns once it goes.

It seems to me that every retailer should act as if it has the ultimate responsibility to make sure that what it is selling is consistent with what is on the label, and that they ought to insist on supplier transparency about such things. More and more, consumers want to know … and will hold retailers responsible.
The New York Times this morning has a story about how new research published in the Cell Metabolism medical journal suggests that the consumption of highly processed foods "not only tend to make people eat more," but also "may result in dramatic and relatively rapid weight gain and have other detrimental health effects."

The research, according to the Times, "found that people ate significantly more calories and gained more weight when they were fed a diet that was high in ultra-processed foods like breakfast cereals, muffins, white bread, sugary yogurts, low-fat potato chips, canned foods, processed meats, fruit juices and diet beverages. These foods caused a rise in hunger hormones compared to a diet that contained mostly minimally processed foods like fresh fruits and vegetables, eggs, grilled chicken, fish and beef, and whole grains, nuts and seeds."

The story goes on: "The most striking finding was that the ultra-processed diet led the subjects to consume 500 extra calories a day — the amount in two and a half Krispy Kreme glazed doughnuts — which resulted in an average of two pounds of weight gain in two weeks. Almost all of the extra calories they ate were from carbs and fat."

KC's View: A couple of things about the study intrigued me.

One was that the researchers apparently didn't go overboard with the junk food element - they in fact focused on processed foods that people tend to eat at home on a regular basis - cereal, cookies, chips, soda, etc…

The other was that the processed and unprocessed products had roughly the same levels of calories, carbs, fat and sugar … it's just that when they were processed, people ate more of them.

What I find scary about this is the degree to which we all have to be more vigilant about this stuff as we get older. It is so easy to gain a couple of pounds, and then so difficult to lose them, that it becomes a slippery slope leading to certain physical decline.

I don't know about you, but the older I get, the more I realize that something is going to get me … and so I try to do as much as I can, without making myself (or the people around me) crazy or miserable, to not help that something along.

Fascinating piece in Elemental that starts out this way:

"Economists recently noticed an intriguing trend in American food purchasing. Convenience stores in about 2,000 of the United States' 3,200 or so counties saw a jump in junk food sales between 2006 and 2016. Potato chips rang up an average sales climb of 5.3% in these counties, and ice cream and cookies weren't far behind. For stores in the other 1,200 counties, it was business as usual throughout that time period as far as calorie-bomb snacks go, according to a study from the University of Connecticut published in February.

"The researchers behind the study argue that the strangely selective geography of amped-up purchasing of packaged sugar and fat can neatly be explained in one word: munchies. The indulgent counties were all in or close to states that legalized recreational marijuana at some point during that 10-year time period, just before sales surged."

Except that, as Elemental says, the results of other studies can be seen as "disjointed" … because there also is some evidence that use of marijuana actually can help people fend off weight gain. One of the reasons - a lot of people eat more when they are stressed, and use of pot reduces stress.

As I say, an interesting piece, and you can read it here.

Bloomberg has a story about what it calls "the food industry's new favorite protein source: peas."

Here's some stuff from the story that you may not know about peas:

• Meat-substitute producer Beyond Meat's vegan burgers and sausages "are leading the fake meat revolution, with the pea as their star ingredient … Beyond Meat's pea-based offerings are joined by the new Lightlife burger, which arrives in U.S. supermarkets this month. There's also Ripple Foods, with a line of pea-based dairy substitutes. These foods also use peas: JUST's eggless egg products, Good Catch Foods' fish-free tuna and UK-based Nomad Foods' Green Cuisine line that includes meatless burgers, sausages and Swedish meatballs."

• "With peas becoming such a hot commodity, big players are preparing to ramp up supply. Global pea protein sales will quadruple by 2025, says Henk Hoogenkamp, an adviser and board member for several food companies, with most of the increase stemming from more consumption of plant-based meat products."

• "Peas thrive in northern climates, and Canada is expected to become the global production leader and account for 30% of output in 2020, Hoogenkamp says. New processing facilities are being built there, as well as in France, Belgium and Germany."

• The pea's popularity is being driven by health concerns about soy, the other primary meat substitute: "While soy is easier to buy than pea protein, it's also an allergen, is often genetically modified and has been the victim of conflicting headlines about health risks. In the U.S., 30% of consumers ages 18 to 34 say they or someone in their household is avoiding soy, according to data compiled by Mintel for the American Pulse Association."

KC's View: When I was a little kid (this was back in the fifties), there was a time when my old cousin William was staying with us, and he had to bunk in the room with me. Now, almost a half-century later, he still recalls that I made him nuts with my little record player, on which I continually played the song "Goober Peas."

Peas, peas, peas, peas, eating goober peas
Goodness how delicious, eating goober peas…

(I can why it made him nuts. Sorry, William.)

Well, when I read the story about pea protein this morning, that song immediately leapt to mind, and now I can't get it out of my head.

Except that, doing a quick check on Google, I learned something else - that Goober peas aren't peas at all - they're peanuts.

The song originated in the Confederacy during the Civil War, and is sort of ironic in retrospect, since peanuts often were all that Southerners had to eat when supply lines were cut off by Union forces.

This is what I love about MNB. One way or another, I learn something every day.

MSN has the story of Hawskmoor, a steakhouse in Manchester, England, where a diner was accidentally given - and not charged for - a bottle of 2001 Chateau le Pin Pomerol worth the equivalent of $5,772 (US). (He had ordered a bottle in the $300 range … but the restaurant was busy and the wines apparently are kept near each other.)

According to the story, "The restaurant eventually realized the mistake and took to social media on Thursday morning to congratulate the diner for his stroke of luck, while simultaneously reassuring the person responsible for the costly error."

The tweet read:

"To the customer who accidentally got given a bottle of Chateau le Pin Pomerol 2001, which is £4,500 on our menu, last night – hope you enjoyed your evening!"

And:

"To the member of staff who accidentally gave it away, chin up! One-off mistakes happen and we love you anyway."

KC's View: Kudos to the restaurant for doing the right thing on all counts … especially for not coming down hard on the employee who made an honest mistake. That, I think, is how you attract and keep the good ones.
• The Wall Street Journal this morning reports that Amazon is investing in Deliveroo, a British food delivery company "whose delivery motorbikes are almost as common a sight on the streets of London as the capital's black cabs and double-decker buses."

The move, the story suggests, will give Amazon additional "firepower" as it competes with Uber Eats and other food delivery services.

The investment - the exact number was not disclosed - was part of a $575 million capital raise by Deliveroo in which Amazon was the lead contributor.

In addition to the UK, Deliveroo operates in Europe, Asia-Pacific and parts of the Middle East, but not (yet) in the US.

• The Washington Post reports that Amazon has submitted preliminary plans for two buildings it wants to build in Arlington, Virginia, as part of its HQ2 project there.

The plan is to build "2.1 million square feet in a pair of 22-story office towers that meet high energy-efficient and environmental standards and include a public plaza and storage for 200 bicycles … Some 50,000 square feet of retail space is planned, to include a day-care center serving employees and area residents. Just over an acre of open space will feature a dog park and a bicycle path that connects with existing bike paths."

Amazon vice president John Schoettler describes the planned facility as having "a sense of place . . . an urban campus that will allow our employees to think creatively, to be a part of the surrounding community, and to remain connected to the region's unique culture and environment."

It will take two to three years to complete the project once approvals are garnered.

Corporate Drumbeat
"It's a bad time to be in the business of selling groceries, and the headlines are as bleak as you'd expect: "The Retail Apocalypse Is Coming for Grocery Stores" ... "Grocery Retail 'Bloodbath' Is Here" ... Conversely, it is a great time — arguably the best time ever — to buy groceries."
- New York Magazine/Grub Street


At Samuel J.Associates, we have a response to this assessment:

Bull.

We think it is a great time to be selling groceries, whether you are a retailer or a supplier. That's because a more educated and demanding consumer, no matter the demographic, will reward businesses that are innovative, disruptive, and in touch with what people need, even if they don't know they need it.

And, we know this: Those businesses require, and are fueled by, great people.

People who don't just get the job done, but who set the tone in an organization, establish cultural and business priorities, who build teams, and who are able to not just adapt to competitive realities, but see the future and thrive in it.

And yes, ignore dire warnings about a "retail apocalypse" and see opportunities.

At Samuel J. Associates, we have a winning record of connecting great talent and innovative businesses ... as well as innovative talent with great businesses. We exceed your expectations so that you can do the same thing for your customers.

No bull.

Click here to find out more.

• Axios reports on the launching of a new "coalition of more than a dozen major corporations and environmental groups … to urge Congress to pass legislation addressing climate change … This is the latest sign that the political window for Washington to seriously consider comprehensive climate legislation is opening again after a decade of being closed. This is occurring against an unlikely backdrop because President Trump dismisses climate change as a problem, and Republicans control the Senate."

The coalition, the story says, is made up of some unlikely bedfellows: "The initiative, the CEO Climate Dialogue, features CEOs from oil giants BP and Royal Dutch Shell, as well as from companies across the economy including Citi, Dominion Energy and Ford Motor Company. The Environmental Defense Fund and The Nature Conservancy are among the environmental groups that helped convene the group."

The story notes that "the coalition is laying out 6 principles they hope will guide lawmakers in passing big climate policy. The aim is to be less prescriptive than other corporate-led efforts, namely the Climate Leadership Council, whose members include some of the same companies and are pushing a carbon tax whose revenue is sent back to consumers.

"The biggest principle is a price on carbon dioxide emissions across the U.S. economy that achieves at least 80% reduction in emissions by 2050. That's similar to what the Obama administration once proposed, but it's less aggressive than what backers of the Green New Deal want, which is net zero emissions as soon as 2030, but well before 2050."

KC's View: This shouldn't be about politics. It should be about simple common sense and realizing that we only get one chance at protecting an increasingly fragile planet. And I'm glad that we're seeing business leadership on this issue.

I.M. Pei, one of the most significant and revered architects in the world, has passed away at age 102.

Among the buildings that the China-born, Harvard-educated Pei designed are the East Building of the National Gallery of Art in Washington, DC, the glass pyramid at the entrance to the Louvre in Paris, the John F. Kennedy Presidential Library and Museum in Boston, and the Rock & Roll Hall of Fame and Museum in Cleveland.

In its appreciation this morning, the New York Times writes that "Pei was one of the few architects who were equally attractive to real estate developers, corporate chieftains and art museum boards (the third group, of course, often made up of members of the first two). And all of his work — from his commercial skyscrapers to his art museums — represented a careful balance of the cutting edge and the conservative."

The Times continues: "Pei remained a committed modernist, and while none of his buildings could ever be called old-fashioned or traditional, his particular brand of modernism — clean, reserved, sharp-edged and unapologetic in its use of simple geometries and its aspirations to monumentality — sometimes seemed to be a throwback, at least when compared with the latest architectural trends.

"This hardly bothered him. What he valued most in architecture, he said, was that it 'stand the test of time.' He maintained that he wanted not just to solve problems but also to produce 'an architecture of ideas.' He worried, he added, 'that ideas and professional practice do not intersect enough'."

Yesterday we had a story about how the Unknown Brewing Co. in North Carolina recently came up with an ingenious and Eye-Opening solution when somebody stole the company's van … it offered to host a keg part for whoever found it. The move worked - 45 minutes later, the van was found.

Prompting this terrific - and inevitable - email from MNB reader Mitzi C. Everhart:

And just like that, they are now the "KNOWN Brewing Company". 

Boom! Drop the mic. Wish I'd thought of that line.



On another subject, the new Harvest Market developed for Niemann Foods by Kevin Kelley, from MNB reader Rich Juliano:

It has been a long time since I first worked with Kevin Kelley at Genuardi's Family Markets. In fact it was around 20 years ago. Kevin, even back then, was always thinking about the future and the store we developed with him we felt was years ahead of it's time and positioned us to compete against any competition including the numerous small specialty markets that existed around Philadelphia at the time. I haven't been in Harvest Market yet, but after reading your article I will definitely make it a point to visit. I applaud Rich Neiman for taking this step and he couldn't have picked a better partner than Kevin Kelley to help him create a vision for the future.

Genuardi's is, in my opinion, one of the lost and largely forgotten jewels of food retailing - a great company with terrific stores, way ahead of their time, that was not well served after being acquired. (That's probably the understatement of the year.)



Finally, an email from an MNB reader about Michael Sansolo's column this week about a bad travel experience:

I was surprised that Mike was surprised regarding the airline's lack of empathy and service recovery.

I could write you examples all day long with that industry on service. They all suck for the most part and we have no choices. That's the issue. They don't need to be nice.

That was a waste of my time. Sansolo speaks the obvious.

I'm sorry you found the column to be a waste of your time. I would, however, disagree with you on this one. Michael's column made an important point that I think all businesses should be reminded of - that problems often are less significant than how we respond to them.

It'd be nice if we lived in a world where we didn't have to remind folks of this fact (which is a corollary to the one about how "the cover-up always is worse than the crime"). But we do. Because too many companies and leaders keep making the same damned stupid mistakes.

Industry Drumbeat
A NEW PRESENTATION BY KEVIN COUPE

Steve Jobs once said, "Better to be a pirate than join the navy." In today's cutthroat retail environment, that attitude needs to be at the core of every business's strategic, tactical and operational approach - challenging the status quo, doing the unexpected, creating customer-centric business initiatives and then disrupting them internally … appealing to people's hearts and heads and aspirations … acting with piratical verve and always moving forward. In this brand new, lighthearted, illuminating and uniquely pertinent presentation, filled with examples and anecdotes and lessons, MorningNewsBeat's Kevin Coupe brings a passion for storytelling and a unique perspective on business that will entertain and energize audiences.''

Here's what Lori Stillman, Executive Vice President - Analytics, Insights and Intelligence, Advantage Solutions, has to say about a recent appearance:

"Kevin joined us as a moderator and facilitator for a two-day client executive event we hosted. His role in the success of the event went far beyond his time presenting and sharing his great wisdom and content. From the moment our planning process began and we selected Kevin as a key part of our program, he dove in and worked with our team to review session topics, ideate on programming and help ensure our overall event delivered on the goals we had established. His quick wit, deep industry knowledge and ability to synthesize conversations into key take-aways enabled us to hit a home run!"

And, from Joe Jurich, CTO of DUMAC Business Systems:

"Kevin recently participated in and spoke at our Annual User Conference.  Our group consisted of independent retailers, wholesalers, and software vendors – a pretty broad group to challenge in a single talk.  While his energy, humor, and movie analogies kept the audience engaged, his ability to challenge them to think differently about how they go to market is what really captured them!  Based on dinner conversations afterward, he appeared to have left everyone thinking of at least one new approach to their strategy!"

To book Kevin for your upcoming event, click here , or call him at 203-253-0291.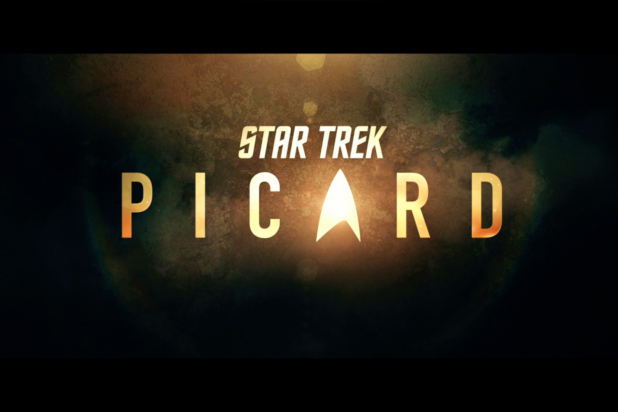 ARTICLE TEXT
"Someone once told me that time was a predator that stalked us all our lives, but I rather believe that time is a companion who goes with us on the journey, and reminds us to cherish every moment... because they'll never come again." - Capt. Jean-Luc Picard, "Star Trek: Generations"
Then again, maybe time can come again.
I've been over the moon here about the return of Patrick Stewart in his iconic "Star Trek: The Next Generation" role, in a new series that reportedly will debut this fall on CBS All Access, exploring Picard's life two decades after we last saw him. While Stewart had always said he couldn't imagine playing the role again, he said he agreed to return to the part because "it has been humbling to hear many stories about how 'The Next Generation' brought people comfort, saw them through difficult periods in their lives or how the example of Jean-Luc inspired so many to follow in his footsteps, pursuing science, exploration and leadership. I feel I'm ready to return to him for the same reason — to research and experience what comforting and reforming light he might shine on these often very dark times."
While a premiere date has not yet announced, nor many details about the series other than that it will explore "the next chapter" of Picard's life, this week the producers did say, at least, what it will be called:
Star Trek: Picard.
Logo at left. All I can say is, make it so.
The notion of time also was on my mind this week when it came to another piece of entertainment, though not in a good way.
Wine Country
, the new Netflix movie directed by Amy Poehler, is, sad to say, a case of the whole being less than the sum of the parts.
The premise seemed promising - it is about six longtime women friends who go on a long vacation weekend to the Napa Valley to celebrate one woman's 50th birthday. The talent was strong - in addition to Poehler serving as director, she stars in the film along with Maya Rudolph (who I'll watch in pretty much anything), Rachel Dratch, Ana Gasteyer, Emily Spivey and Paula Pell, with Tina Fey in a sort of extended cameo. And I liked the idea that as a Netflix film, there was no possibility
Wine Country
would get buried at the box office by
Avengers: Endgame
hype; it would, in fact, have time to age gracefully.
The problem with the movie is that in some ways it seems that it is the first draft that has been put onscreen. It has the feeling of one of those "Saturday Night Live" sketches that isn't really done, but it is Saturday night and ready or not, the audience is waiting and it is 11:30 pm…
There are some moments in "Wine Country" that are nice, and the cast works hard, but the whole thing never really gels in any sort of sustainable way. What it needed was a script doctor to come in and rework it, to give it a fresh perspective and maybe a stronger narrative through-line. I'm not sure that happened.
I tend to think that despite the ultimate disappointment that "Wine Country" doesn't work work, it somehow is reassuring that it exists. While there is a big debate in the entertainment community about whether movies made for Netflix or Amazon or any of the other streaming services actually are movies, or if that term ought to be reserved for entertainments made for the big screen. To me, that's a distracting discussion - there are movies that just won't make it in theaters, and I'm really glad that these venues exist and that people like Amy Poehler get the time and money with which to make their movies. With time and experience, they'll only get better.
However, there is a downside to the Netflix model. It seems to be spending so much money churning out an enormous amount of content, but may not be spending enough money on quality control. I'm not talking about corporate overlords getting way too involved in the creative process, but smart, talented, artistic people who can serve as agents for the audience/customers.
"Wine Country" is a respectable effort that doesn't work … to paraphrase the old commercial, it feels likes like a wine sold before its time. But it ought to serve as both a harbinger of what is possible and a cautionary note at the same time.
Back Monday. Have a great weekend.
Slàinte!
In this new edition of the Retail Tomorrow Podcast, we discuss the unique partnership between Kroger and Microsoft, developing cutting edge innovations that will take each of them to the next level when it comes to things like digital shelving, video analytics, sensor networks, temperature tags … and beyond. And here's the thing - the innovations that emerge are not proprietary, but will be available to any retailer looking to leap into the future.

This podcast was recorded at GMDC's recent Retail Tomorrow Immersion conference in Los Angeles.

Our guests:

• Kevin Fessenden, Senior Product Manager at Sunrise Technology, which is a Kroger company.

• Chris Dieringer, Senior Director of Industry Solutions for the Retail and CPG Industry at Microsoft.

The host: Kevin Coupe, MorningNewsBeat's "Content Guy."

You can listen to the podcast here, or on iTunes and Google Play.

Pictured, from left to right:

Kevin Coupe, Chris Dieringer, Kevin Fessenden.
PWS 59