Join the MNB Community.
Get a Wake Up Call each morning...
Email:
Explore the MNB Archives
From The MNB Archives
Wednesday, June 12, 2019
Content Guy's Note: The goal of "The Innovation Conversation" is to explore some facet of the fast-changing, technology-driven retail landscape and how it affects businesses and consumers. It is, we think, fertile territory ... and one that Tom Furphy - a former Amazon executive, the originator of Amazon Fresh, and currently CEO and Managing Director of Consumer Equity Partners (CEP), a venture capital and venture development firm in Seattle, WA, that works with many top retailers and manufacturers - is uniquely positioned to address.

This week, we talk about the addictive behavior and ultimately self-destructive tendencies in which some retailers engage, as they allow competitors to steal market share, sales and customers.

And now, the Conversation continues…

KC: It was fascinating to read the Barclay's research paper, "Dissecting The Instacart Addiction," which illustrated and elaborated on a number of the things that we've talked about here on MNB over the years. To reduce the research to its basic elements, the research suggests that both consumers and retailers are becoming increasingly reliant on Instacart - which makes sense as it grows its footprint - but that this may not be a good thing for retailers. While 50 percent of Instacart users utilize it more today than six months ago, 43 percent of customers say they would switch retailers if Instacart stopped being available at the retailer where they've been using it. Let me say that again - more than four out of 10 shoppers essentially think of themselves as being Instacart customers, not customers of the retailers that signed on with Instacart. That strikes me as scary - and it cuts across a broad number of retailers, including Costco, Kroger and Sprouts.

Tom Furphy: It's a very well-done piece by an independent party. I'd encourage everyone to read it.

Yes, the paper did show that Instacart users are using the service more than they used to. However, because the survey was done with current customers, it has a little biased baked in. We've heard that Instacart struggles with higher customer churn numbers than they'd like. We don't know the actual amounts but understand them to be relatively significant. So, if the survey is polling the customers that haven't left, it stands to reason that these customers are using the service at least as much or more frequently than they used to.

Instacart's overall numbers are growing. We can view that as a positive since that means that retailers' ecommerce volumes are growing. However, we should also recognize this means that Instacart's market share of Grocery is increasing, with loyalty to them building at the expense of loyalty to retailers.

The real message here, as you point out, is that 43% of Instacart customers would leave their retailer if Instacart stopped offering service through them. About 11% said they would look for another e-commerce offering and 48% said they would stick with their retailer and go back into their stores. For every dollar that shifts to Instacart, at least $0.43 moves away in market share. In traditional industry terms, if Instacart is 5% of your volume, you've ceded at least 2.2% in market share.

With more than four in 10 of my Instacart customers more loyal to them than to me, and less than half Instacart customers saying they'd come back to me if I didn't have an e-commerce offering, I sure as heck would be working on owning my customer e-commerce experience. Unless my long-term aspiration is to be a warehouse for Instacart orders. Then I'm good.

KC: To me, this isn't just about Instacart. The reason that these retailers made deals with Instacart is that it offered an easy, turnkey solution to a very real problem. Give Instacart credit for seeing that and acting on it. But in some ways - and the Barclays research actually refers to this - these retailers are guilty of repeating history. Borders was looking to an easy, turnkey solution to the e-commerce challenge, so it made a deal with Amazon to provide that service … and we all know how that turned out. Toys R Us wasn't capable of doing e-commerce, or wasn't willing to make the investment, and so it struck a deal with Amazon … and we all know how that turned out. I'm not suggesting that Instacart is Amazon - far from it - but there's got to be a lesson in here somewhere for retailers.

TF: I don't know how much more obvious these lessons could be. Handing over core business to someone whose goal is to compete with you is crazy. I just don't understand it.

I give Instacart all the credit in the world for jumping on the opportunity. They were convicted in their vision well before the Amazon – Whole Foods deal. They were setting up local ecommerce sites and their team was shopping retail stores. Many of these retailers were not yet partnering with Instacart, but their stores were providing great inventory locations. When the Amazon – Whole Foods transaction happened, the retailers became desperate and the market was there for Instacart to grab. And grab it they did! Suddenly grocery e-commerce became available in most markets. Customers benefitted, Instacart benefitted and the retailers benefitted temporarily. Customers and Instacart continue to benefit. Retailers are hanging onto the volume but have handed the customer over to Instacart. So, ultimately, have the retailers really benefited?

I'm not sure that Instacart is trying to be Amazon, but they are trying to build a sustainable and valuable business. It seems obvious that Instacart is building their own brand and is claiming the customers they serve as theirs. They should! They are earning the right to do it. I think it's only a matter of time until Instacart offers its own e-commerce fulfillment centers to directly serve their customers. This will further reduce their reliance on the retailers and cement their relationships with customers.

KC: One of the things that the Barclays analysis suggests is that when looking for a partner, retailers have to ask themselves a series of questions, like "Am I partnering, or am I just buying time?" We've talked enough about this stuff in the past that I know how important you believe effective partnering is, because the vast majority of retailers simply cannot innovate all on their own. They haven't got the bandwidth or the horsepower. They've got to create networks of alliances that will help them serve their customers and support their own brands.

But that strikes me as requiring a real ability to be fast, nimble, experimental … to not get bogged down in meetings and bureaucracy and the organizational equivocation and rationalization of which most companies are guilty. So even if a retailer has a clear sense of where it needs or wants to go, I'm simply not sure if most of them are able to make the kinds of cultural leaps (not baby steps) necessary to be successful today.

TF: You covered a lot of ground in this question! But this is exactly the crux of the strategic challenge that retailers are facing.

I do believe that retailers who are partnering with Instacart, similar to the retailers above that did so with Amazon, are merely buying time. Keeping the volume is important so they can continue to support their cost structure and enable stores to remain efficient. It also keeps customers from leaving to traditional competition for the near term. But when you are feeding customers to the partner and your chosen partner is adopting customers as their own, the amount of time you are buying is likely not as much as you think.

I think that three to five years ago it would have been a pretty large cultural leap for retailers to do what they need to do to be successful in e-commerce. However, I think the evolution of the market, the retailers' realization of the shift that is on, and the abundance of very capable partners to help bring it to life is giving retailers more courage to make the leap.

The range of capabilities that retailers must bring together to execute an effective e-commerce and omnichannel operation is too daunting for most retailers to handle themselves. Retailers have to think about the core e-commerce shopping technology, their auto-replenishment solution, how and where they will pick and pack the orders, how they will get products to customers, how ecommerce integrates to wellness and culinary and how they can reach the customer through more robust digital marketing and advertising. This is simply too much for most retailers to completely build and own themselves.

Retailers should develop their own customer value proposition and strategies for serving their shoppers. They need to own that. From there, they can piece together their own ecosystem of partners to develop and execute the necessary capabilities. There is no shortage of quality partners today that can bring this together. A great example is Microsoft. We've seen the partnerships they've announced with Kroger, Albertson's and others. This allows retailers to be comfortable launching new capabilities because they are backed with the scale and stability of Microsoft. That can help mitigate risk for the retailer. As a provider, I can say that has been a real positive for our companies.

As is our custom, The Innovation Conversation will go on hiatus for the summer … though we'll bring it back if events warrant … and will return on a regular basis on Wednesday, September 4.

by Kevin Coupe

Kraft Heinz has been accused of spending too much time cost-cutting and too little time really innovating. Even some of its innovations have been questionable - when "Mayochup" (which combined ketchup with mayonnaise) succeeded, it quickly came back with Mayomust and Mayocue - featuring mayo mixed with yellow mustard and classic barbecue sauce - which were widely panned.

Now, the company has come up with another innovation - frosting for salad. The belief seems to be that if you suggest to kids that you are putting cake frosting on their salad, they'll actually eat it.

Now, I get the idea that sometimes you have to find ways to get kids to eat stuff they think they won't like. That's what ketchup is for - they put it on anything.

But I'm not sure that reinforcing the notion that sugary frosting is always appropriate for eating is the best idea - doesn't it just perpetuate bad nutritional habits?

And then, there's another problem - this new salad frosting product is essentially a lie. It is just ranch dressing in a toothpaste tube.

Not really an innovation at all. Just repackaging and deception.

Besides, as CNN notes, "ranch dressing isn't exactly the healthiest option for kids -- or grown-ups. Just 2 tablespoons Kraft's version has 110 calories, 11 grams of fat and 290 milligrams of sodium. The same amount of Betty Crocker vanilla frosting has more calories -- 140 -- but just 5 grams of fat and 70 milligrams of sodium."

Yikes. Talk about an Eye-Opener.

Someone once said that if you tell a big enough lie and tell it frequently enough, people eventually will accept it as the truth.

Same thing goes for little lies. Salad frosting isn't a big lie … but it is the kind of little deception that I think nibbles away at a company's dignity and an industry's credibility. It convinces itself, as so many companies do, that this is really innovation. When it isn't. Not really.

The Washington PostM this morning reports that fast casual salad chain Sweetgreen is acquiring Galley Foods, a Washington, DC-based meal delivery service that, the story says, "specializes in freshly prepared dinners."

Terms of the deal were not disclosed. It is Sweetgreen's first acquisition since it was founded a dozen years ago.

Sweetgreen CEO Jonathan Neman says that the brands are complementary and that "Sweetgreen will benefit from Galley's technology and logistics expertise."

"We both have a mission of connecting people to real food, and we realized that Galley could be a very good way to accelerate our delivery and dinner businesses," he says.

KC's View: This is an example of what Tom Furphy and I are talking about in our Innovation Conversation today - it is an example of a company moving to take control of its delivery business, because it is critical to keeping control of its brand and building its own equity, not that of an outside provider. To this point people have been able to order from Sweetgreen using services like GrubHub and UberEats, but this deal makes clear that that may not always be the case.

For which I applaud Sweetgreen.

By the way … we shortly will be posting a new Retail Tomorrow podcast which features Michael Stebner, Director of Culinary Innovation at Sweetgreen … and I promise you that you'll be fascinated by what he has to say.

New York City is known for its culinary and restaurant culture, but now that Nordstrom is doing business there for the first time, it also is bringing a little Pacific Northwest cooking with it.

The Seattle Times reports that Nordstrom has signed Tom Douglas and Ethan Stowell, two of Seattle's biggest name chefs, to open restaurants inside its new seven-story Manhattan store scheduled to be unveiled in October.

"We are incredibly excited to collaborate with culinary greats, Chefs Ethan Stowell and Tom Douglas, with the opening of our NYC flagship store," said Jamie Nordstrom, president of stores at Nordstrom, said in a released statement. "They are well-regarded for creating innovative menus and dining experiences, and we feel they'll be a great complement to our already strong restaurant portfolio."

According to the Times, "Douglas will open two restaurants in the lower levels of the department store; Jeannie's will be a family-friendly concept, featuring pizzas, pastas and salads. The pizzas will be similar to, but not the exact recipes of, the namesake dish at Serious Pie, according to his spokeswoman. He will also open Hani Pacific, a full-service bar restaurant that will focus on 'Pacific-Rim influenced dishes' such as caramelized coconut chicken and red chili pork ramen. This marks Douglas' fourth collaboration with Nordstrom after he opened Department Bento by the men's department in Bellevue and also Jeannie's in Las Vegas.

"Stowell will open Wolf, an homage to his wildly successful small-plate restaurant How to Cook a Wolf in Upper Queen Anne. His New York City menu will feature the popular polenta fritters and other shared plates from his Wolf restaurant in Seattle, Stowell said."

KC's View: This makes my heart sing. I love both their restaurants in Seattle …and am an especially big fan of Tom Douglas, having written extensively and glowingly here and elsewhere about his Etta's, Serious Pie, and many of his other restaurants.

What can I say? Anything that brings a little bit of the Pacific Northwest closer to where I live in Connecticut is a good thing, as far as I am concerned.

USA Today reports the department store Kohl's will close down its four Off/Aisle stores, "ending a four-year-old foray into discount retailing."

According to the story, the closure of the stores - which sold deeply discounted items that were not sold at its traditional stores - is "not because they were unsuccessful, but because improved inventory management at regular Kohl's department stores has left the firm unable to supply the Off/Aisles with enough merchandise."

"While we've learned a lot from the tests, we also learned that our strength and ongoing improvements in inventory management across the company do not allow us to appropriately stock Off/Aisle stores at scale," EVP Jon Gross wrote in a memo to employees.

KC's View: Nice problem to have, huh? Closing stores that specialized in remainders because there simply isn't enough stock to make them viable. What a concept.

I wonder if, in addition to having better inventory management, Kohl's also is benefitting from higher traffic helped by its expanding relationship with Amazon.

CNN reports that "Canada will ban many single-use plastic items by 2021, including bags, straws, cutlery and stirring sticks, to cut harmful waste damaging the country's ecosystems."

The move comes as "the European Parliament passed a similar ban on single-use plastic items in late March, including a target to recycle 90% of plastic beverage bottles by 2029. In May, the United Kingdom followed suit with a plastic ban by 2020. Officials estimated 4.7 billion plastic straws and 316 million plastic stirrers are used in England every year.

"A report by the European Commission found that 80% of litter in the world's oceans is plastic, due to its slow decomposition. Plastic has been found inside marine animals including sea turtles, seals, whales and birds."

In a prepared statement, Prime Minister Justin Trudeau said the plastic issue was ""a problem we simply can't ignore … Plastic waste ends up in our landfills and incinerators, litters our parks and beaches, and pollutes our rivers, lakes, and oceans, entangling and killing turtles, fish, and marine mammals."

Trudeau said the Canada government "will work with companies that use or create plastic products to set targets on waste."

KC's View: I wonder if it will be like in the US, where too many companies decide to litigate the issue and overturn the decision rather than addressing the challenge. (Am I too cynical?)

• Barrons has a story about how Amazon's one-day shipping push, which is pressuring other retailers to match it, is creating another problem for everybody involved - it forces companies to get better at financial fraud protection.

According to the story, "Between 80% and 90% of traditional retailers still manually check some of their online transactions for fraud, according to CyberSource, a fraud-detection service owned by Visa. That slow, labor-intensive process creates a dilemma for merchants: Offer slower shipping and potentially lose out on a sale, or ship rapidly and risk being on the hook for fraud."

The story notes that Amazon's systems - which can detect repeat and changed behavior - make it more effective at fraud detection than other retailers. Barron's writes that this "greater ability to find fraud lets Amazon minimize what it spends on chargebacks, another factor that helps it to undercut competitors' prices. The retailer didn't immediately respond to a request for comment, but CEO Jeff Bezos said in 2016 that he expected Amazon's use of machine learning to quietly improve core operations in areas including fraud detection."

Corporate Drumbeat
"It's a bad time to be in the business of selling groceries, and the headlines are as bleak as you'd expect: "The Retail Apocalypse Is Coming for Grocery Stores" ... "Grocery Retail 'Bloodbath' Is Here" ... Conversely, it is a great time — arguably the best time ever — to buy groceries."
- New York Magazine/Grub Street


At Samuel J.Associates, we have a response to this assessment:

Bull.

We think it is a great time to be selling groceries, whether you are a retailer or a supplier. That's because a more educated and demanding consumer, no matter the demographic, will reward businesses that are innovative, disruptive, and in touch with what people need, even if they don't know they need it.

And, we know this: Those businesses require, and are fueled by, great people.

People who don't just get the job done, but who set the tone in an organization, establish cultural and business priorities, who build teams, and who are able to not just adapt to competitive realities, but see the future and thrive in it.

And yes, ignore dire warnings about a "retail apocalypse" and see opportunities.

At Samuel J. Associates, we have a winning record of connecting great talent and innovative businesses ... as well as innovative talent with great businesses. We exceed your expectations so that you can do the same thing for your customers.

No bull.

Click here to find out more.

• Walmart-owned Sam's Club membership warehouse chain is looking to reduce its SKU count.

Talk Business & Politics reports that "Sam's Club executive Clint Gill, who oversees grocery and beverage for the retailer, said his sales team is in the midst of its annual review of merchandise assortment with plans to reduce inventory items … Gill said the assortment in clubs ballooned as larger pack sizes were added to push revenue higher. Gill said just making the package larger to drive up top line sales is a self-defeating proposition because fewer members will buy that product, which further squeezes the already thin profit margin and negatively impacts his department's profit and loss reports.

"We still have too many items in our clubs, and we are working to downsize the assortment. We are not adding new items at this time," he says, noting that a more compelling nonfoods selection - which can add to the thrill of a "treasure hunt" - is key to finding the right balance.

• USA Today reports that Krispy Kreme has announced plans to open a "first of its kind" flagship store in New York City's Time Square early next year, a location "expected to serve more guests annually than any other location around the world … The 4,500-square-foot shop at Broadway and 48th Street will be open 24 hours a day, seven days a week and have stadium-style seating inside the world's largest Krispy Kreme doughnut box." It also reportedly will have a glaze waterfall.

Industry Drumbeat
A NEW PRESENTATION BY KEVIN COUPE

Steve Jobs once said, "Better to be a pirate than join the navy." In today's cutthroat retail environment, that attitude needs to be at the core of every business's strategic, tactical and operational approach - challenging the status quo, doing the unexpected, creating customer-centric business initiatives and then disrupting them internally … appealing to people's hearts and heads and aspirations … acting with piratical verve and always moving forward. In this brand new, lighthearted, illuminating and uniquely pertinent presentation, filled with examples and anecdotes and lessons, MorningNewsBeat's Kevin Coupe brings a passion for storytelling and a unique perspective on business that will entertain and energize audiences.''

Here's what Lori Stillman, Executive Vice President - Analytics, Insights and Intelligence, Advantage Solutions, has to say about a recent appearance:

"Kevin joined us as a moderator and facilitator for a two-day client executive event we hosted. His role in the success of the event went far beyond his time presenting and sharing his great wisdom and content. From the moment our planning process began and we selected Kevin as a key part of our program, he dove in and worked with our team to review session topics, ideate on programming and help ensure our overall event delivered on the goals we had established. His quick wit, deep industry knowledge and ability to synthesize conversations into key take-aways enabled us to hit a home run!"

And, from Joe Jurich, CTO of DUMAC Business Systems:

"Kevin recently participated in and spoke at our Annual User Conference.  Our group consisted of independent retailers, wholesalers, and software vendors – a pretty broad group to challenge in a single talk.  While his energy, humor, and movie analogies kept the audience engaged, his ability to challenge them to think differently about how they go to market is what really captured them!  Based on dinner conversations afterward, he appeared to have left everyone thinking of at least one new approach to their strategy!"

To book Kevin for your upcoming event, click here , or call him at 203-253-0291.
In this new edition of the Retail Tomorrow Podcast, we discuss the unique partnership between Kroger and Microsoft, developing cutting edge innovations that will take each of them to the next level when it comes to things like digital shelving, video analytics, sensor networks, temperature tags … and beyond. And here's the thing - the innovations that emerge are not proprietary, but will be available to any retailer looking to leap into the future.

This podcast was recorded at GMDC's recent Retail Tomorrow Immersion conference in Los Angeles.

Our guests:

• Kevin Fessenden, Senior Product Manager at Sunrise Technology, which is a Kroger company.

• Chris Dieringer, Senior Director of Industry Solutions for the Retail and CPG Industry at Microsoft.

The host: Kevin Coupe, MorningNewsBeat's "Content Guy."

You can listen to the podcast here, or on iTunes and Google Play.

Pictured, from left to right:

Kevin Coupe, Chris Dieringer, Kevin Fessenden.
Corporate Drumbeat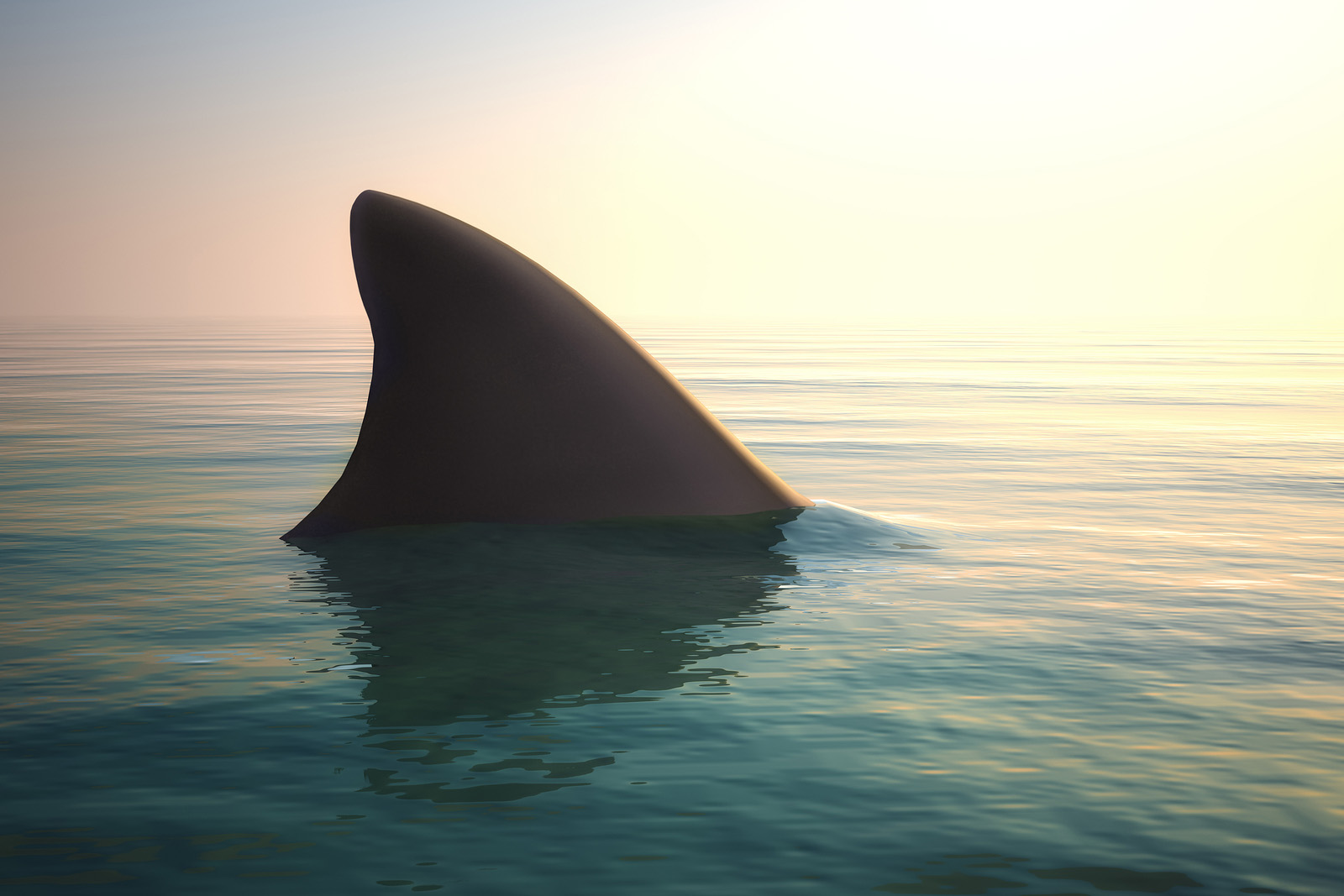 "We're going to need a bigger boat"
That's the famous line from Jaws.

In a business context, having the right-sized boat means having the right
strategy, tactics, vision, technology, and most importantly, the right people.
At Samuel J. Associates, we know the people who know how to build boats that can last,
that can move in the right direction, and that can change speed and course when necessary
(and even before most people know they should).

We have a winning record of connecting great talent and innovative businesses... as well as
innovative talent with great businesses.

There are sharks in the water. Make sure you have the best boat possible.


Click here to find out more.
PWS 59