Join the MNB Community.
Get a Wake Up Call each morning...
Email:
Explore the MNB Archives

Wednesday, November 14, 2018
Content Guy's Note: The goal of "The Innovation Conversation" is to explore some facet of the fast-changing, technology-driven retail landscape and how it affects businesses and consumers. It is, we think, fertile territory ... and one that Tom Furphy - a former Amazon executive, the originator of Amazon Fresh, and currently CEO and Managing Director of Consumer Equity Partners (CEP), a venture capital and venture development firm in Seattle, WA, that works with many top retailers and manufacturers - is uniquely positioned to address.

This week, a report from the GroceryShop conference.

And now, the Conversation continues…

KC: I was sorry that I couldn't make it to GroceryShop this year, but I know you were there and I'm curious about your impressions. One thing that I gathered from my reading was that robotics were front and center, that they seem to be an almost unexpected momentum for this trend, both in stores and distribution centers. My sense is that the robotics revolution addresses a couple of issues - one is just the march of what technology makes possible, and the other is the fast-contracting labor market, which makes robotics a lot more attractive. Of course, there's also the cost …

So, is this an accurate reading of the robotics trend, based on what you saw? What did you walk away from GroceryShop thinking about this segment of the technology revolution?

Tom Furphy: Robotics was definitely a key trend at GroceryShop. Ocado and Kroger each spoke about their joint partnership. Albertson's used the event to announce their deal with Takeoff Technologies, who we discussed in the Innovation Conversation back in October. Chieh Huang, the CEO of Boxed wholesale and the best speaker at the event, gave a video tour of their technology. In each of these cases, robotics is being used to lower the cost of picking and packing orders. Next to merchandise and delivery costs, this is the most significant expense in any ecommerce model. Reducing this cost is key to reaching profitability.

Automated facilities can lower this variable cost, but they come with a high asset cost. If partnerships are structured so that the partner, such as Ocado or Takeoff, shoulder the asset cost and lease out the capability, then it can work for local retailers. The benefit is further strengthened when applied against a tightening and increasingly expensive labor force. That benefit was not overtly discussed at the event, but I agree with you that it's real.

KC: One of the things I've gathered lately is that while we talk a lot about various innovations here in the US, the fact is that in many ways, we're way behind what's happening in a lot of other countries, especially in Asia.  Was this alluded to in what you saw at GroceryShop?  Any sense of urgency about US retailing catching up?

TF: Interestingly, I didn't feel much of a sense of urgency, at least from the larger retailers. For the most part I sensed that these companies have been into ecommerce for a few years and are now becoming comfortable with, and convicted in, their paths forward. I heard more about experimenting and executing versus catching up.

That said, it was clear that both Asia and Europe are well advanced in grocery ecommerce. We saw that Chinese omni channel retailer Hema, which is owned by Alibaba, is far ahead of the US. And we also saw that Ocado in the UK, possibly the largest pureplay ecommerce grocer in the world, is also ahead, but not quite as far.

Hema is a powerful case study in omnichannel retail. They've been incubated by Alibaba since 2015 as a mobile/digital-first store. According to Jing Wang, business intelligence manager for Alibaba, all store transactions are settled using Alipay on customer mobile devices and 60% of the stores' total volume is done online. Those living within a radius of 3 kilometers of a store – the vast majority of customers – can also use its home delivery services. They have 60 stores now and have reported that they will have 100 stores open as soon as the end 2018. I've seen reports that the stores are profitable.

Ocado shared that they are doing over $2 billion in pure play ecommerce sales. Their CEO, Luke Jensen touted how their technology and automation drives high service levels and operational efficiency. He refuted the notion that it's impossible to make money selling food online, stating that Ocado has been profitable for several years.

KC:  I gather that there was an effort to put to bed the urban myth that people don't like to shop for fresh food online - Ocado said that close to half its item sales are of fresh.  Still, based on lots of conversations that I've had, I think there would be a lot of skepticism about that here in the US.  Thoughts?

TF: Yes, Ocado's Jensen pushed back on the notion that customers don't want to shop for fresh foods online by stating that 48% of their volume is in fresh. He also shared that Ocado's largest, most penetrated, customer segment is families and that they love the quality.

One of the biggest pushbacks on ecommerce from the naysayers is that people want to pick out their own produce and other fresh foods. However, it's simply not true. Once a retailer proves they are adept at selecting quality products, most customers trust them to do so.

No doubt it's quite difficult to get fresh food quality right at scale. But it is absolutely possible. The levels of data, plus systems and controls, that can be deployed through the fresh value chain from the source all the way through to the customer can go a long way toward ensuring great consistency and quality. Ultimately, it can be even better than store-based quality.

One of the challenges with picking ecommerce orders from stores, which is the predominant fulfillment method in the US, is that the best product often goes to online customers. This can leave store displays picked over, unappealing to customers and without the best quality products available to store customers.

Also challenging is that by the time the product gets to the store display, it has been handled a few times throughout the supply chain and the building of the display. More touches for any fresh food results in degradation of quality. Additionally, displays are often not the best conditions for storage of the product. Ecommerce can actually improve supply chain integrity and reduce the number of touches.

KC: I saw that Yael Cosset, chief digital officer for Kroger, talked about how "the physical store is going to play a different role in the customer's experience, a lot more experiential… The need for that proximity, when you think about fulfilling those e-commerce orders, will probably force some reallocation of space in that physical footprint, so I would expect a normal grocery store to have a significant share of their square footage dedicated for fulfillment of orders — whether that order is shipped or driven or ready for pickup at the store is the customer's choice — and then the rest of the store will be centered on experience."  Were there solutions to this challenge that you saw at GroceryShop?  What is your sense of where this is going, and how fast?

TF: Kroger is to be commended for all their great work in ecommerce over the past few years. They are not sitting still. Yael's vision of the future physical store is likely shaped by the learnings from their work in the field. Of course, this vision is consistent with what we've said many times here on MNB. It's absolutely where it's going.

I don't think there was a single solution or set of solutions specifically positioned to address this future state. Yet there were dozens of solutions that would support a retailer that had the vision to execute on this future format such as store task management and productivity solutions, omnichannel ecommerce platforms, content management and measurement, pick-up and delivery services, robotics, driverless cars, recipe and list-building and voice. All these capabilities working together can shape customer experience and ultimately determine the future of the store.

KC: What's the most impressive/disruptive thing you saw/heard at GroceryShop?  Why?

TF: I saw nothing that was truly disruptive. But that's not necessarily a bad thing. I think we're now in a post-disruption period where everyone is experimenting and figuring out how to serve the new market. That alone is impressive!

Of course, there will be more disruptions ahead – connected homes, predictive retail, integrated health care and nutrition, new formats and more will keep coming at us. Hopefully retailers are learning that speed and agility are important to respond. I'm optimistic.

KC: Finally, to what degree was what you saw or heard positioned specifically as a response to Amazon?

TF: That's tough to say. I'm not sure that anything I saw was specifically in response to Amazon, yet most of the capabilities at the show were launched after Amazon had launched similar. For example, was Google Home a response to Amazon Echo? Most everything happening in the space seems to have been catalyzed by Amazon's leadership. I don't see that changing in the near term. Amazon will keep driving the agenda.

The Conversation will continue…

by Kevin Coupe

The New York Times reports that The Court of Justice of the European Union has ruled that taste cannot be copyrighted, but rather "is 'an idea,' rather than an 'expression of an original intellectual creation' … And something that cannot be defined precisely cannot be copyrighted, it ruled."

Here's how the Times describes the case leading up to the decision:

"Levola Hengelo, a Dutch food producer, had sued Smilde Foods, another Dutch manufacturer, for infringing its copyright over the taste of a cheese spread. The Levola product, known as Heks'nkaas, or Witches Cheese, is made of cream cheese and herbs and vegetables including parsley, leek and garlic. Smilde's herbed cheese dip, which contained many of the same ingredients, was called Witte Wievenkaas, a name that also makes reference to witches. It is now sold as Wilde Wietze Dip.

"Levola argued that the taste of food, like literary, scientific or artistic works, can be copyrighted. The company cited a 2006 case involving Lancôme, the cosmetics company, that had accepted in principle that the scent of a perfume could be eligible for copyright protection.

"Smilde responded that taste is subjective — and that makes it ineligible for copyright."

The EU court agreed: "Unlike, for example, a literary, pictorial, cinematographic or musical work, which is a precise and objective expression, the taste of a food product will be identified essentially on the basis of taste sensations and experiences, which are subjective and variable."

I guess I understand this decision … my father-in-law used to say, "Where taste is concerned, there is no dispute." But I'm not sure I'd agree that a great meal is unlike great art. It isn't just that a great meal, like great art, can be enormously distinctive and pleasurable. But I'd also argue that literary, pictorial, cinematographic or musical works are not necessarily precise and objective expressions. In fact, what often makes them unique is that people see and respond to them differently.

Great food - from a fabulous nine-course feast to a single, spectacular beignet - can be an Eye-Opening expression of art.
Amazon, as expected, yesterday announced that it has chosen to split its second North American headquarters between New York's Long Island City, just across the East River from Manhattan in the borough of Queens, and Arlington, Virginia, in the Crystal City neighborhood, adjacent to National Airport and just across the Potomac River from Washington, DC.

And, in an unexpected move, Amazon said that it would open a new operations center in Nashville, Tennessee, committing to creating some 5,000 jobs there.

Axios reports that "New York is giving Amazon $1.5 billion in tax credits and other incentives; Arlington, Va. is offering $573 million and Nashville $102 million."

Almost as soon as the announcement was made, criticisms of the process - and especially what the cities paid to lure Amazon - were aired.

The New York Times writes that the numbers don't even "include what could amount to hundreds of millions of dollars in infrastructure spending, worker training and other government assistance.

"Economists have long criticized tax incentives as inefficient and unnecessary, arguing that they pit cities or states against each other and leave less money for education and public works that ultimately do more to lift local economies and improve livelihoods. Research has shown that incentives play at most a small role in corporate decisions, meaning governments often end up paying businesses to do what they would have done anyway."

For example, the Times writes, New York City "pledged to help Amazon with infrastructure upgrades, job-training programs and even assistance 'securing access to a helipad' - none of which came with a price tag." And Virginia "also pledged $250 million to help Virginia Tech build a campus in Alexandria, near the Amazon site in Arlington, offering degrees in computer science and software engineering. (Virginia, too, offered to help the company get a helipad.)"

Interestingly, in choosing New York and Virginia, Amazon spurned even higher incentives offered by New Jersey and Maryland. But it also rejected the Boston offer, which reportedly didn't include significant incentives of any kind.

In New York, Gov. Andrew Cuomo defended the deal. The Times reports that he argues that "New York has to offer incentives because of its comparatively high taxes. At 6.5 percent, New York's corporate income-tax rate is only modestly higher than Virginia's 6 percent, according to the Tax Foundation. But other business and individual taxes are higher in New York."

"It's not a level playing field to begin with," Cuomo says. "All things being equal, if we do nothing, they're going to Texas."

KC's View: For years I have argued here that I have a problem with the idea that tax incentives generally go to big companies that make big bucks, and rarely go to smaller companies that actually can use them. So I totally get this argument.

That said, if a big chain store can get tax incentives to build a store, why shouldn't Amazon get them to revitalize a neighborhood? I'm not nuts about the process, but I can't blame Amazon for looking for the best deal that makes sense.

I'd like to make one other point about this beyond what I said yesterday…

One of the things that always has impressed me about Seattle is not just how many businesses have grown up around Amazon, but how many have been built by former Amazon employees - it is a virtual industry. People work at Amazon, they network, they learn, they evolve, and then they move on, often teaming up with other former Amazonians, and often come up with great and disruptive business models that build on an entrepreneurial instinct.

Queens and Arlington, and surrounding communities, may find themselves to be at the center of such innovation in the future, and I'd rather be there than not. Will there be hiccups? Sure. Will there be infrastructure stresses? Absolutely. But that's what happens with growth and expansion and ambition.
Bloomberg reports that "Shufersal Ltd., Israel's largest supermarket chain, is partnering with local startup Trigo Vision Ltd. to eliminate the need for cashiers in its 272 stores … Trigo's platform uses a feed from ceiling cameras to identify items in a customer's shopping cart, which are tallied to produce the bill."

According to the story, "Trigo says its technology has a 99.5 percent accuracy rate. Founded in 2016, the startup offers grocers two models: One replicates the AmazonGo experience, where a customer self-identifies with her smart phone and leaves with her items, and the chain bills her credit card. The other allows anyone to enter the store, grab his goods and check out at giant screens that have already catalogued the contents of his shopping cart."

The company says it is negotiating with two major supermarket chains to test the technology in their stores.

KC's View: I think we're going to see a lot more of these tests and innovations … it'll be really important to see these kinds of technologies ramp up and work in actual retail environments. I've seen the Zippin and Standard stores in San Francisco, and they are all promise, with limited implementation. They're mostly demonstration facilities, with the operators hoping to get some contracts to build them out. That's not a bad thing, but it pales in comparison to the actual commerce being conducted at Amazon Go.

CNBC reports that Starbucks CEO Kevin Johnson said yesterday in an internal memo that the company "is planning to cut approximately 5 percent of its global corporate workforce," with the impact hitting "about 350 employees in marketing, creative, product, technology and store development."

According to the story, "Johnson said affected divisions will undergo 'significant changes' as Starbucks narrows its priorities and aims to become a more nimble company. While the decisions were 'incredibly difficult,' he said they were made after 'very careful consideration.' Johnson said impacted roles were related to work that had been 'eliminated' or 'deprioritized'."

Meanwhile, the Puget Sound Business Journal reports that Starbucks appears to be engaged in a leadership shakeup, removing seven people from its leadership webpage and adding five others, as well as announcing that Chief Procurement Officer Chris Carr currently is taking a sabbatical.

The people removed from leadership were Pam Greer, SVP of global strategy, insights and analytics; Aimee Johnson, SVP of customer relationship management; Tony Matta, President of global channel development; Bill McNichols, SVP of corporate development and business alliances; Paul Mutty, SVP and deputy general counsel of law and corporate affairs; Zeta Smith, Divisional senior vice president for the east division; and Richard Tait, SVP and entrepreneur in residence."

Added to leadership: Kelly Bengston, SVP, chief procurement officer; Emily Chang, SVP of U.S. marketing; Jen Frisch, SVP of partner resources, licensed stores and operations services; Holly May, SVP of global total reward; Gina Woods, SVP of marketing, brand and partner communications.

According to the Business Journal, "Starbucks spokesman Reggie Borges would not confirm any specific departures, but said the executives who were removed from the leadership page were a combination of voluntarily and involuntary departures, including sabbaticals and new roles at Nestle through a $7.15 billion deal for the Swiss company to sell Starbucks' products."
KC's View: I still find it interesting that all these changes are being made after Howard Schultz has left the company and reportedly is exploring a run for president. Not sure if it is positive or negative. Just interesting. (Though the negative campaign ad about him probably writes itself at this point.)

Corporate Drumbeat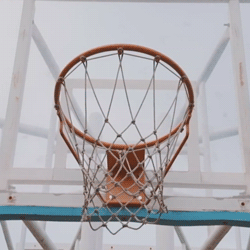 "Talent wins games, but teamwork and intelligence wins championships." -Michael Jordan

At Samuel J., we don't believe in the so-called "retail apocalypse."

"Retail self-destruction," maybe. But that only happens when companies and leaders don't adapt their stores to new competitive realities, don't create compelling customer experiences, and don't bring together exceptional talent and build extraordinary teams that can thrive and succeed even in the toughest of times.

Is this easy? Of course not. But it is achievable … especially when you have Samuel J. Associates on your team.

At Samuel J., our value never has been greater, because we understand the connection between great talent and innovative businesses. We are uniquely positioned to put together people and organizations in a way that builds expertise, cultivates leadership, and turns business challenges into business opportunities.At Samuel J, we know how to do it in a timely fashion and exceeds our clients' high expectations. And we have the winning record to prove it.

Click here to find out more.

At Samuel J. Associates, we help you find the right talent and build the right team.
The Columbia Business Journal has an interview with Mark Cohen, once the chief marketing officer/president of softlines for Sears and chairman/CEO of Sears Canada, who "became a vocal opponent of new leadership that merged Sears with Kmart in 2005 and launched a campaign of cost cutting."

Now teaching MBA classes at Columbia University, Cohen is eviscerating in his assessment of Sears' management, at one point referring to the "short-sighted stupidity that financial-based executives with no bigger sense of their responsibility make, to the eventual detriment of the organizations they lead."

Cohen also suggests that "Sears Roebuck lost its forward momentum. It had powerful brand opportunities by virtue of Kenmore and Craftsman, and to a lesser extend Diehard. And these brands just stopped dead in the water because the product development efforts and the marketing investments in those brands were whittled down" by management "who saw in them opportunities to save money rather than expand volume and market share."

One more excerpt from Cohen's comments:

"Retail, not unlike any industry you can think of, lives and dies based on its leadership. There are technology companies that live on the basis of patents and proprietary ideas, but at the end of the day a retailer lives and dies on the manner in which it assembles products and services that its customers will seek out, and does it in the context of an enterprise that is efficient and successful. In a large organization as Sears once was, this is a management challenge of enormous consequence, and it all boils down to leadership."

Which it didn't have.

You can read the entire piece here.

In a related story, CNN reports that a committee of Sears' unsecured creditors "said in a court filing Friday that the company's plans to stay in business during bankruptcy are 'nothing more than wishful thinking' and 'an unjustified and foolhardy gamble with other people's money'."

The story notes that "the objections of the committee could be an important turning point in Sears' battle to stay in business. The court has an obligation to protect creditors in a bankruptcy case, and a judge can approve a company's plans to stay in business only if convinced that will be the best way to repay money that the company owes."

TechCrunch reports that meal kit company Blue Apron plans to lay off four percent of its workforce, with CEO Brad Dickerson saying that he believes this will allow the company to be profitable next year.

"We are taking decisive actions to prioritize our highest-impact opportunities and build a stronger, sustainable business," he says, adding, ""We expect this focus to create a more efficient business, as well as increase key customer metrics, including order rate and revenue per customer. We believe this strategic focus will have a meaningful and positive impact on our current and future customers and deliver value to our shareholders."

In another executive move, Blue Apron said that Chief Marketing Officer Jared Cluff has left the company, "though he was not technically laid off."

Blue Apron says the layoff-related savings should be about $16 million next year.

KC's View: This may work, but I keep thinking about the old saw, "You can't cut your way to prosperity." Blue Apron is more likely to succeed long term with better meals and better accessibility.

Industry Drumbeat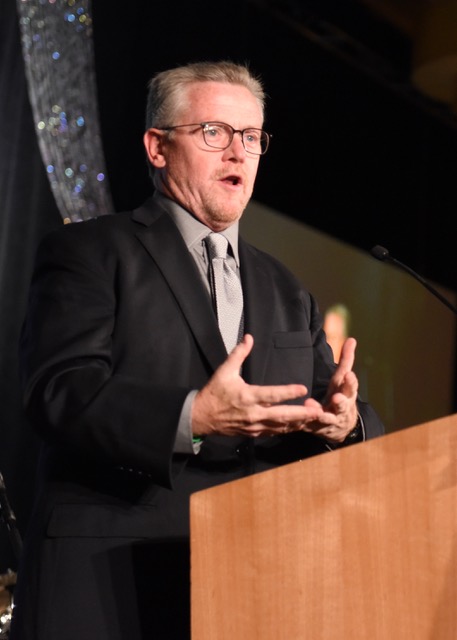 In this fast-paced, interactive and provocative presentation, MNB's Kevin Coupe challenges audiences to see the fast-evolving retail world through a radical new technological, demographic, competitive and cultural prism. These issues all combine to create an environment in which traditional thinking, fundamental execution, and just-good-enough strategies and tactics likely pave the path to irrelevance; Coupe lays out a road map for the future that focuses on differential advantages and disruptive mindsets, using real-world examples that can be adopted and executed by enterprising and innovative leaders.

Constantly updated to reflect the hand crafted news stories covered and commented upon daily by MorningNewsBeat, and seasoned with an irreverent sense of humor and disdain for sacred cows honed over 30 years of writing and reporting about the best retailers and retail strategies, "RETAIL 2020/WTF" will get your meeting attendees not just thinking, but asking the serious questions about business and consumers that serious times demand.

Here's what Joe Jurich, CTO of DUMAC Business Systems, has to say about a recent appearance:

"Kevin recently participated in and spoke at our Annual User Conference.  Our group consisted of independent retailers, wholesalers, and software vendors – a pretty broad group to challenge in a single talk.  While his energy, humor, and movie analogies kept the audience engaged, his ability to challenge them to think differently about how they go to market is what really captured them!  Based on dinner conversations afterward, he appeared to have left everyone thinking of at least one new approach to their strategy!"

Want to make your next event unique, engaging and entertaining? Contact Kevin at kc@morningnewsbeat.com , or call him now at 203-253-0291.
• The Seattle Times reports that "Amazon on Monday took delivery of the 40th and final plane in a lease deal for its expanding air-cargo operation," even as "a senior executive at an aircraft lessor said Amazon was shopping around for more Boeing 767 freighters and had put out a request for proposals for an additional six jets earlier this year."

While still using carriers such as UPS and FedEx, Amazon increasingly has been building out its own transportation infrastructure so it can take greater control of its systems; At the same time, the story notes that "potentially complicating Amazon's search for more jets is a tight market for Boeing 767 freighter aircraft, the result of a lack of used passenger models available for conversion."


• USA Today reports that Chick-fil-A announced yesterday that it will "begin delivering from more than 1,100 of its restaurants around the United States. Chick-fil-A announced the move as part of a nationwide partnership with DoorDash, the online food delivery service that allows customers to select from a variety of restaurants in their area … The company said the deliveries would be made within a 10-minute radius of participating locations."

• CNN reports that Binny Bansal, co-founder and CEO of Flipkart, the Indian online retailer in which Walmart made a $16 billion investment earlier this year, taking a 77 percent stake in the company, has resigned from the company, "following an independent investigation into allegations of 'serious personal misconduct'."

In a statement, Walmart said that "while the investigation did not find evidence to corroborate the complainant's assertions against Binny, it did reveal other lapses in judgement, particularly a lack of transparency, related to how Binny responded to the situation … Binny has been an important part of Flipkart since co-founding the company, but recent events risked becoming a distraction."

The move comes shortly after Walmart's announcement that the Flipkart acquisition "would shave about $740 million off its quarterly profit."

Bloomberg writes that "The resignation is another blow for Walmart in India, where Flipkart sales have plateaued, several other key executives have quit and rival Amazon.com Inc. is making a big push. Earlier this year, a Morgan Stanley fund marked down Flipkart's value from $15 billion to $11 billion."

• The Wall Street Journal reports that Macy's, "faced with too much space and too few shoppers," plans to "reduce the amount of merchandise and the number of employees at its slower-performing stores - walling off entire sections at some locations and leaving the space empty … The smaller-store footprint, an experiment now under way at four locations, is intended to save money on staffing and inventory, while improving the chain's sometimes lackluster shopping experience."

Steve Dennis, a retail consultant who formerly was an executive at Sears and Neiman Marcus, expresses some skepticism about the strategy: "If you've got too much space, it means your brand isn't resonating. It's not a real estate problem, it's a brand problem."


• Health.com has a story about how research continues to show that coffee consumption may help stave off Alzheimer's and Parkinson's diseases, noting that "phenylindanes - chemical compounds that form during the brewing process - inhibit the growth of proteins associated with degenerative brain diseases. And the darker the roast, they say, the more of these protective compounds there are in every cup."

The findings "don't necessarily mean that everyone should start drinking espresso or roasting their coffee beans extra dark, however." Health.com notes that researchers simply believe it is necessary to do greater research; because "drugs for Alzheimer's disease continue to fail in clinical trials," scientists don't want to get ahead of themselves.

For the moment, according to the story, "Experts say that the best way to age-proof your brain is to follow a healthy diet, exercise regularly, and get plenty of sleep. And if it turns out that a daily cup of joe fits into that plan, too, we're definitely all for it."


• The New York Times reports that "facing mounting government pressure and a public backlash over an epidemic of teenage vaping, Juul Labs announced on Tuesday that it would suspend sales of most of its flavored e-cigarette pods in retail stores and would discontinue its social media promotions." The move by the market leader, the Times writes, "is the most significant sign of retrenchment by an industry that set out to offer devices to help smokers quit but now shoulders blame for a new public health problem: nicotine addiction among nonsmoking teens."

The move seems to preempt "the Food and Drug Administration's plan to unveil a series of measures aimed at curbing teenage vaping. The agency is expected later this week to announce a ban on sales of flavored e-cigarettes in convenience stores and gas stations and strengthen the requirements for age verification of online sales of e-cigarettes."

PWS 52