Join the MNB Community.
Get a Wake Up Call each morning...
Email:
Explore the MNB Archives
Thursday, January 23, 2020
This commentary is available as both text and video; enjoy both or either ... they are similar, but not exactly the same. To see past FaceTime commentaries, go to the MNB Channel on YouTube.

Hi, , Kevin Coupe here, and this is FaceTime with the Content Guy.

Y'know, more and more it seems like the stuff we used to count on no longer can be counted on.

I find this disconcerting.

For example … did you know that 98.6 degrees Fahrenheit no longer is the average normal human body temperature?

I find this disconcerting.

A story in the Wall Street Journal explained that "body temperature is a crude proxy for metabolic rate, and if it has fallen, it could offer a clue about other physiological changes that have occurred over time."

The thing is, we all know that people are taller, fatter and live longer than they used to, and scientists say that this drop in average normal human body temperature is related to all these things … though the story also points out that they're not sure which one is the cause and which one is the result.

I find this disconcerting.

The thing is. 98.6 has been held as the standard for normal average body temperature for more than 150 years. And now, suddenly, studies are suggesting that it is 97.5 degrees.

Of course, there could be other factors at work. Like how people's temperatures are taken. There used to be two ways - orally and rectally. (It wasn't that long ago that doctors - and I'm thinking here of our family pediatrician when I was a little kid - believed that rectally was the only way to go.

Even as a little kid, I found that disconcerting.

Now, though, there are all sorts of ways to take a person's temperature. You can stick the thermometer in people's ears, or run it across their foreheads. So maybe that has something to do with the change in numbers.

What I also find interesting is that not everybody has gotten the message.

MNB readers know that earlier this week I got as colonoscopy. As they were getting me ready, they took my temperature, and it was 98.2. And so I mentioned the fact that the numbers have changed, and the nurse gave me a strange look and said, "I hadn't heard that."

I find that disconcerting.

You can't count on anything anymore. Not in how you take people's temperatures, nor how you view and cater to customers' desires and needs.

Disconcerting, right?

That's what is on my mind this morning. As always, I want to hear what is on your mind.
by Kevin Coupe

It has gotten a lot of attention in the media that Delta, which consistently is rated as the best US airline, announced that it will pay its employees roughly two months of addition pay as a bonus - or about $1.6 billion. It's the largest amount that the company ever has paid out in bonuses, but it isn't an anomaly - for six years in a row, Delta has paid out more than $1 billion in bonus money after a strong performance.

But Inc. has a story pointing out that while the money is important, what may be even more critical to the company's culture is an attitude that actually reflects an employee-centric approach.

"In response to a LinkedIn post calling him a rock star, Delta CEO Ed Bastian responded with two short sentences: 'Appreciate the shout out...but Delta would be nothing without our 90,000 people. They deserve all the credit'."

Those are magic words, Inc. writes, because they are backed up by action/money.

They reflect an approach that a) praises the people on the front lines, b) rewards the people on the front lines, and c) empowers the people on the front lines to solve problems and suggest solutions.

These are incredibly important. And while the investor class - which apparently doesn't define the bottom line in a customer-facing business the same way Delta does - has suggested that the money used for such generous bonuses could be better paid out to stockholders - CEO Bastian has resisted these entreaties.

Y'know why?

It's because employees "deserve all the credit."

Delta says it. Delta means it. Delta's actions reflect it.

And that's should be an Eye-Opener to every customer-facing business.
New York's iconic Fairway Market said this morning that it "has filed a voluntary petition under Chapter 11 of the U.S. Bankruptcy Code in the U.S. Bankruptcy Court for the Southern District of New York to complete its strategic sale process.  The Company has entered into a stalking horse asset purchase agreement with Village Super Market, Inc. to sell up to 5 New York City Fairway stores and its Distribution Center for approximately $70 million.  In addition, the Company will execute a Court supervised sale process to continue to negotiate for the sale of its remaining store locations."

The company says that its stores will remain open and operating - with the assistance of 25 million in debtor in possession financing - as the sale process unfolds.

Abel Porter, Fairway's CEO, said in a prepared statement that "after careful consideration of all alternatives, we have concluded that a Court-supervised sale process is the best way to meet our objectives of preserving as many jobs as possible, maximizing value for our stakeholders, and positioning Fairway for long term success under new ownership."

Robert Sumas, CEO of Village Super Market - which operates ShopRite and Gourmet Garage stores in the New York metropolitan area - said in a statement, "Perry and Nick Sumas opened the first Village Market in 1937, and our family continues to believe deeply in the importance of neighborhood grocery stores.  We appreciate that Fairway's loyal customers are concerned about the future, and if we are successful in our bid, we are committed to keeping Fairway, including its name, unique product selection and value, a part of this community."

Fairway started as a fruit and vegetable stand during the Great Depression, and grew into an iconic New York City presence, serving a number of its neighborhoods in a way that many residents found to be both irresistible and inimitable. But in 2007, when the founding Glickberg family sold an 80 percent stake in the company to a private equity group, things almost immediately downhill, as the new owners focused on expansion (at one point considering a national growth strategy) without any of the marketing and merchandising savvy and panache that the family had mastered. It went public … then went bankrupt … then was bought out of bankruptcy … and then started closing some of the suburban stores that were the biggest drain on its operations and profits.

KC's View: There have been a number of companies reported to be interested in Fairway, including Albertsons and Amazon … but for my money, the Village Super Market idea seems ideal, and the one most likely to bring order and marketing smarts to the mess that is much of Fairway. It'll be interesting to see who gets the stores that Village doesn't seem interested in (including one just a few miles from me, in Stamford, Connecticut, which is a nightmare of a store) … and I just hope that it'll be someone who understands how important these stores can be to the their communities.

And, for the record, the core Fairway stores are about as important to their neighborhoods as a grocery store can be. Customers think of them as being "their stores." That's a huge advantage to a company that acquires, values and nurtures that heritage.

I am heartened by the fact that Scott Moses of PJ Solomon is advising Fairway in the process.

I've said it here before, and I'll repeat it: Community is extremely important to Scott. Sure, he's an investment banker and this is what he does. But Scott also is a guy who feels the pain of independent grocers very deeply, wants to help companies find ways to survive and thrive even in the most dire circumstances, and is highly focused on a phrase he uses as his business mantra: "Advising the Families Who Feed America's Families." He takes seriously the notion of helping threatened companies find ways to create value while remaining true to their values, and I really respect that.

Scott, who is a friend, reached out to me this morning to say, "I am really proud to be a part of this transaction, helping a local institution continue to serve our city. These stores are so important to so many people, including my own family. Our work is always personal; today it is really hitting home."

Like I said.

The New York Times has a terrific story about how the "direct-to-consumer brand revolution is one of the most dominant forces in the retailing business today. It began with a handful of start-ups, then grew to dozens, then hundreds — from mattresses (Casper) to bras (ThirdLove) to electric toothbrushes (Quip) to vitamins (Ritual) to tampons (Lola) to luggage (Away) to sneakers (Allbirds) to makeup (Glossier) to hair color (eSalon) to pet food (Farmer's Dog) — and even thousands, counting the brands filling the endless digital aisles and shelves of Amazon Marketplace."

In analyzing the power of these brands, the story notes that they succeeded because "technology and globalization were leveling the playing field. You didn't need to start with a big advertising budget to get the attention of consumers. You didn't need a manufacturing plant. You didn't need to spend millions of dollars on research and development. You didn't need a retailer to carry your product … By targeting a corporate giant's weakness — high prices or inconvenience or a stodgy image — a clever start-up with the right strategy, the right message and the right product value could create a new national brand virtually overnight."

Great piece, and you can read it here.

KC's View: One other point - the Timespiece was adapted from "Billion Dollar Brand Club: How Dollar Shave Club, Warby Parker, and Other Disruptors Are Remaking What We Buy," which will be published next week. Sounds like a great read, and you can order it here.

Politico has a story about how Atlanta has worked to solve a lack of access to healthy food by coming up with a unique solution - pop-up produce stands located in the city's transit system.

According to the story, "Since 2015, Atlanta commuters using some of the city's metro stations have been able to buy fresh produce at pop-up markets inside or just outside the station. The program, Fresh MARTA Market, is the city's solution to a persistent food-access problem in Atlanta's poorer communities where fresh food is often scarce and the incidence of diet-related illnesses is high. One in 3 adults in Atlanta are obese and three-quarters do not eat the recommended daily servings of vegetable or fruit, according to a 2017 study by the Food Well Alliance."

In 2018, the story says, the program "sold 46,000 pounds of produce, most of it from local urban farmers - an increase from the first year, when it sold 8,000 pounds and returned almost $8,000 to local farmers … The markets allow small farmers - there are an estimated 52 urban farms and 300 community gardens in the city - to sell their produce wholesale to MARTA without having to sell it individually or the hassle of selling to co-ops or school systems."

KC's View: This is a specific response to a specific problem … but it seems to me it illustrates a broader issue. Consumers of all kinds have a wide variety of options when it comes to buying food, but the options that may have the greatest relevance and resonance may be the ones that bring food to them.

That can mean pop-up produce stands. It can mean delivery or click-and-collect. And it can mean replenishment programs that anticipate customer needs by being synched to behavior and data. But it won't be about just building a store and opening the doors … that's inadequate to the moment, to say the least.
The Washington Post this morning reports that "Burger King is cutting the price of its faux-meat burger as sales start to dip following last year's introduction."

The nation's biggest Burger King franchisee said that it now is selling about 28 per-day per-store, down from 32 at the introduction, and it recently added the Impossible Whopper to its two-for-six dollars promotion; when it launched, the Impossible Whopper was selling for $5.59 apiece.

Some context from the Post story: "Across the U.S., restaurants and grocery stores are rushing to add plant-based options. It remains to be seen whether their popularity is a long-lasting trend." However, "despite the rising popularity of faux meat, Americans are also eating more real meat than ever. Total red meat and poultry consumption is expected to rise to 225.6 pounds per person this year from 224.3 pounds in 2019, according to USDA data. Even at Burger King, there's no evidence that the meat-free option has led to less meat consumption."

KC's View: Is faux meat a long-term mainstream item that will rival real meat products, or an enduring niche? I'd guess the latter.

This does explain one thing - why McDonald's has been relatively conservative about embracing the faux meat movement.

Industry Drumbeat
In case you're interested …

During the recent National Retail Federation (NRF) show in New York, Tom Furphy and I brought our "Innovation Conversation" to the Mercatus booth, where we had an extended discussion with company president/CEO Sylvain Perrier, and senior director of marketing Mark Fairhurst about using a customer-centric approach to retailing as a way of competing against Amazon.

It was a fun chat, and worth listening to, I think, here.
Industry Drumbeat


Join us February 23rd-26th for the 2020 Category Management and Shopper Insights Conference in Dallas, Texas! Now in our 15th year, the Conference is an opportunity to gather new insights, share best practices, hear from leading solution providers and build your network.

The Category Management and Shopper Insights Conference is the only conference that's 100% focused on helping you with the knowledge, tools and network to succeed in your role. This year's theme is "Winning the Future of Retail with Technology and Insights." You'll hear from future-focused speakers from Walmart, Google, Pepsico, Walgreens and more.

Register today!
Yesterday MNB had a story about the Food Marketing Institute's rebranding and refocus as FMI - The Food Industry Association, which it said reflected "its strategy to more broadly represent the food marketplace and embrace a more interconnected supply chain. FMI views retail as the heart of the food industry and recently expanded its membership in response to retailers' needs, helping them facilitate access and connectivity with suppliers and other business partners."

FMI also unveiled a new logo, which you can see at left.

I offered a "gentle" commentary about the logo:

The new logo has the initials "FMI" surrounded by three green curved lines … but the lines are disconnected. If it had been me - and I don't know much about graphic design - I might've wanted them to connect in some way, to visually illustrate the goal … that FMI wants to serve as the connective tissue between various stakeholders in the food business. Which it does, if I understand the purpose of the rebranding.

But, as I say, I don't know much about graphic design.

Well, Heather Garlich, FMI's vice president for Media and PR, agreed with my assessment of my own abilities:

Thanks for covering us in your blog today. Since you expressed interest in the graphical representation of our logo, I thought I would follow up:
 
The rings represent the three pillars of our strategic plan: advocate, educate and collaborate. These areas are intentionally not touching, as they suggest motion and convergence of community around FMI as the Food Industry Association. Related, the term "Food Industry" is intentionally inclusive of participants up and down the value chain, including suppliers, technology and service providers, wholesalers, retailers, and the end consumer themselves, and speaks to our industry-wide impact.
 
If MorningNewsBeat is up for design work, I've got a guy for you!

Points taken.
Corporate Drumbeat

Some search firms are just search firms.
Some search firms are far more
.
Where the grocery industry is concerned,
Samuel J. Associates believes that it is easier to create the future than to predict it
, and is committed to matching companies with talent that can achieve that goal.
If you're looking for a partner that
understands the challenges facing the industry
and knows how to
identify Experts
who can impact your business, whether your needs are C-level or Store Leaders,
Samuel J. Associates
brings industry expertise, accomplishment and deep knowledge to every search it conducts, and
is committed to helping clients build a successful future
.
You can be one of those clients. For more information,
click here
.
…with brief, occasional, italicized and sometimes gratuitous commentary…

• In Rochester, New York, the Democrat and Chronicle reports that an updated Wegmans website and mobile application seem to be creating some consternation among Wegmans' shoppers, who are a notably passionate and loyal bunch.

According to the story, "regular users' comments on Twitter, the Apple App Store and Google Play paint a picture of exasperation, about everything from how the digital coupon-clipping feature works to saved shopping lists disappearing to the checkbox tap zone being too small. One person tweeted that a search for 'Brillo pads' brought up results for menstrual pads.

"'Uh oh! Looks like we've got some tweaking to do!' the chain tweeted in response."

Wegmans is doing the promised tweaking, and has the advantage of knowing that it has established enduring relationships with its shoppers - as long as it is responsive to their concerns and addresses the issues that shoppers are raising, everything will be okay. One Wegmans said that "this is a starting line, not the finish line. We'll keep listening." And that is about as smart an approach to these things as I can imagine.

…with brief, occasional, italicized and sometimes gratuitous commentary…

• From CNBC: "Fast-casual restaurant chains like Chipotle Mexican Grill and Sweetgreen have been stealing customers from full-service restaurant chains like Outback Steakhouse and IHOP. To fight back, some casual dining chains have been launching spinoff restaurants that copy that business model."

Examples: Applebee's Express, Flip'd by IHOP, Aussie Grill by Outback, and Social Monk Asian Kitchen, created by Cheesecake Factory.

The advantages of such an option: "Fast-casual restaurants are smaller in size, with less seating and fewer employees serving customers, which means that they are cheaper to operate than a full-service restaurant. Menus are usually designed for convenience and fast service, and customers order at a counter, sometimes moving along an assembly line."

But it doesn't always work, according to CNBC: "Cracker Barrel announced in October that it planned to scrap Holler & Dash, the fast-casual spinoff it launched in 2016, after it acquired Maple Street Biscuit, a fast-casual chain with a focus on breakfast and brunch."

I'm a big fan of retailers that test new concepts and formats, looking for ways to reach out to shoppers in ways that extend a brand's equity while trying something completely different.


• Fast Company has the story of Fresh Bowl, which "offers vending machine salads and other on-the-go meals in returnable glass to hungry commuters as a way to cut down on our immense food packaging waste." Fresh Bowl launched in New York City less than a year ago, and apparently, if you can make it there you can make it anywhere - the company "has big plans to expand. Currently, there are just five kiosks in the city, but cofounder Zach Lawless says the company aims to have 50 vending machines by the end of this year, and a total of 100 in 18 months."

According to the story, "A big reason Fresh Bowl feels ready to add its kiosks in more subway centers and office building lobbies—and, soon, retail locations—is because so far, its model seems to be working. Fresh Bowl aims to reduce waste and give greater access to healthy food by stocking vending machines with salads, grain bowls, and breakfast oats in reusable glass jars that can be returned for a discount off your next grab-and-go meal. Overall, across its current locations, Fresh Bowl has seen a jar return rate of 85%."

The company just got more than $2 million in seed funding, which will fund the expansion, and it hopes to use customer data being gathered by the vending machines to craft more targeted offerings that also will fuel its growth.

• Albertsons announced that it has hired Alice Chan, a 16-year PepsiCo veteran who most recently was senior director of sales strategy for its Frito-Lay division, to be VP of sales and marketing for own brands, a new position at the company.


• The Consumer Brands Association (CBA) yesterday announced that Ellen Davis, most recently senior vice president at the National Retail Federation and president of the NRF Foundation, will join the association as executive vice president, industry engagement.

Yesterday I recounted how an MNB reader, on a cruise and needing a pocket square to dress up his blazer, asked his wife if he could borrow a pair of her panties … and when she asked him where he'd learned that trick, he replied, "MorningNewsBeat."

This surprised me, because I didn't remember offering any such advice … but I did a little research and discovered that Michael Sansolo, in a column five years ago about finding innovative solutions, wrote about as friend of his who figured out that "Victoria's Secret seamless silk panties are the perfect solution" when you need a pocket square. "No matter how they are folded or stuffed into his jacket pocket, they always create the perfect look. And the choice in colors is staggering."

As I said yesterday, go figure. MNB ventured into GQ territory, and apparently it stuck.

One MNB reader responded:

That is absolutely the funniest thing that has ever appeared in MNB!

From another:

Congrats to Sansolo – but I really want to send kudos to the gent who remembered that and pulled it off!

MNB reader Bob McGehee wrote:

In the early 80's, I saw Frank Abagnale (check forger extraordinaire and author of and subject of movie "Catch Me If You Can") end his talk with the warning that "Things are not always as they seem".  He then pulled from his suit coat pocket the aforementioned ladies panties.  Everything old is new again.

In Abagnale's case, of course, he probably said they were from Victoria's Secret, but they were just a knock-off.
Digital strategies aren't just about creating alternatives to the bricks-and-mortar shopping experience. Done effectively, they can actually bring people back to the store, while also eliminating customer anonymity, creating rich and actionable data, and deepen relationships between the store and consumer in a way that transcends the simple transaction.

Our newest Retail Tomorrow podcast, which brings together a terrific panel of experts from a wide range of disciplines, was recorded at Google's New York City offices during the recent National Retail Federation (NRF) Show. Our guests:

• Matt Alexander, co-founder of Neighborhood Goods, an unusual and fascinating take on physical retailing with stores in Dallas and New York.

• Patrick Flanagan, senior vice president of digital marketing and strategy for Simon, which has more than 200 properties in 37 states and Puerto Rico.

• Tom Furphy, CEO and Managing Director of Consumer Equity Partners, a member of the Retail Tomorrow podcast family and a regular contributor to "The Innovation Conversation" on MNB.

• And Jalna Silverstein, a leader in Ernst & Young's Transaction Advisory Practice and its Real Estate, Consumer Experience and Retail Strategy.

You can listen to the podcast here.

This Retail Tomorrow podcast is sponsored by the Global Market Development Center (GMDC).

Pictured below are our panel members, from left: The Content Guy, Matt Alexander, Tom Furphy, Patrick Flanagan, Jalna Silverstein.

Enjoy!
Industry Drumbeat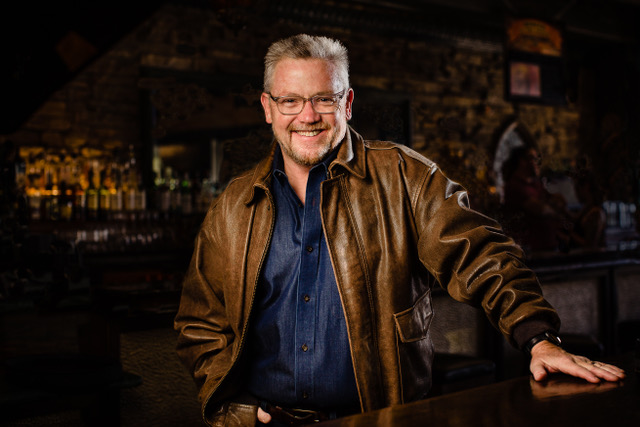 Perfect strategic and tactical vision isn't enough to guarantee business success anymore. Not by a long shot. To have even a chance of creating an enduring and vibrant business model, one has to be able to see not just what is dead ahead, but around corners, past the horizon, into the nooks and crannies of operations and out at the vast expanse of innovation and ideas.

For more than 18 years on MorningNewsBeat.com, and for more than three decades as a writer and speaker, "Content Guy" Kevin Coupe has been entertaining and illuminating audiences by chronicling the most successful customer-facing companies in the world, examining their forward steps and occasional missteps in areas of experiential marketing, technology adoption, customer understanding, and their grasp of cultural influences on business.

In "Why 2020 Vision Isn't Enough," Kevin uses real examples from the worlds of retailing, e-commerce, marketing, entertainment and sports to chart the connection between disruptive innovation and tangible, durable business growth, and sends audiences home with actionable steps they can take in their businesses.

A recent client described Kevin as "a talented and engaging speaker," saying that he kept the audience "focused on his excellent ideas – and his frequent use of humor and personal anecdotes made his topic even more interesting."

To book Kevin for your upcoming event, click here, or call him directly at 203-253-0291.



PWS 59